Carillon Senior Living Blog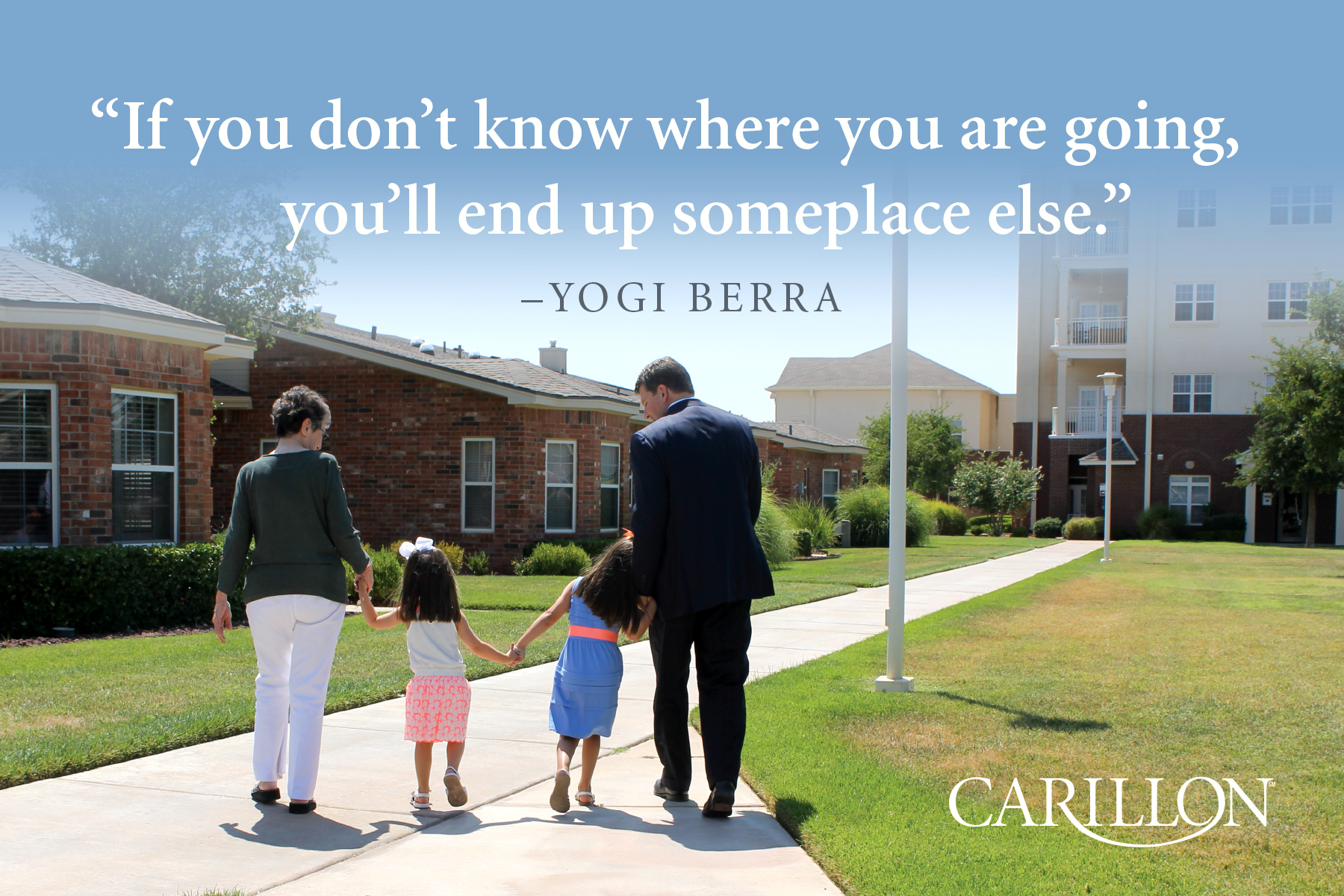 "What's the Deal With Retirement Communities?"
The following is a high-level summary of a presentation recently given at Carillon by Brad Breeding, a certified financial planner and the president of myLifeSite. He also is the author of the corresponding book, "What's the Deal with Retirement Communities?"
Making a better-informed decision about your future—your retirement—comes down to understanding the different phases of retirement, and the options available at each stage. There is pre-retirement, early retirement, mid-retirement and late retirement, each of which can present different levels of independence and health challenges.
Among the top concerns for retirees when it comes to living a long life are serious health problems, becoming a burden on family, and running out of money. Feeling lonely, lacking purpose, and not being able to leave something behind for loved ones are lower on the list of concerns, but significant enough to note. The good news? Choosing the right retirement community can alleviate these worries.
There are many labels for the different types of communities available, which range from being most appropriate for those who are still very independent to those who require around-the-clock skilled care. The most popular labels are: active-adult planned communities, retirement villages, co-housing, independent living communities, independent-plus communities, assisted living communities, and skilled nursing communities. The only type of community that spans the spectrum entirely, however, is a life plan community, also known as a continuing-care retirement community (CCRC).
In a CCRC, like Carillon's LifeCare option, residents are free and encouraged to live independently, but as health challenges arise or increase in seriousness, residents can rest assured that they will get the care they need when they need it—and with virtually no increase in monthly costs.
In his presentation, Brad Breeding provides hard facts and statistics about the retirement years, as well as pertinent information about how you can feel confident that you are choosing the right option for your future. We invite you to review the information for yourself by downloading the presentation below.
Please feel free to contact us with your questions! Call 806-281-6200 or submit your inquiry online.