Carillon Senior Living Blog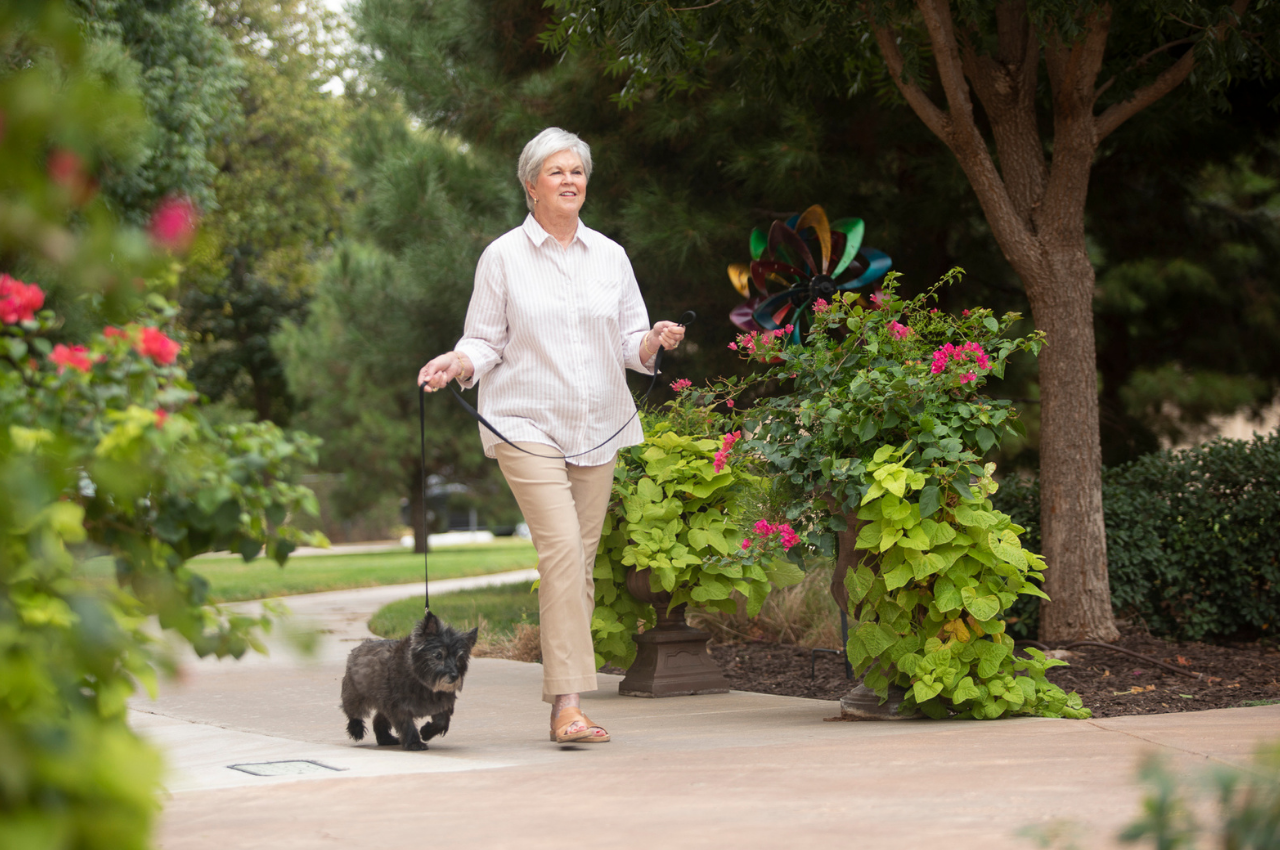 Understanding How LifeCare Can Protect Your Future
When you consider that the cost of long-term care continues to increase every year, and most people will require some type of advanced care services as they get older, trying to plan ahead to make sure that you'll be able to afford the care you need can seem like a daunting task.
LifeCare is designed to address that challenge.
In a nutshell, LifeCare guarantees that you will have unlimited access to assisted living, memory care and 24-hour nursing care if you should need it later on. These services are available for essentially the same monthly cost you have when you move into the community — without having to move elsewhere.
The specifics can vary from one LifeCare community to another. Though, this unlimited access to future care at a predictable cost is the core concept of LifeCare.
Carillon is the only LifeCare community in Lubbock and the surrounding area. So, we are here to help you understand how LifeCare works and how it LifeCare can protect your future. Our goal is to provide the information you need. So, you can decide whether LifeCare is a good choice for you.
How LifeCare at Carillon Can Protect Your Future
In addition to all of the services and amenities available to you as a new resident of Carillon Senior Living, you and your family will have the peace of mind that comes with knowing your monthly costs will remain virtually the same, even if your health needs change in the future.
You'll also have the security of knowing that you can receive the care you need, right here at Carillon. That includes:
Assisted living – help with activities of daily living, such as dressing, bathing and grooming
Memory care – compassionate, specialized care for those with Alzheimer's disease or other forms of dementia; includes participation in programs and activities designed to help with cognition
Skilled nursing care – attentive around-the-clock skilled care, whether it's needed on a short-term basis after an illness or surgery, or longer term
In some other retirement communities, you would need to move somewhere else — and pay extra — for these types of advanced care.
At Carillon, you pay a one-time entrance fee and a predictable monthly fee. The only additional expense you would have if you needed to transition to a higher level of care would be the cost of two extra meals per day and medical incidentals.
LifeCare Is a Gift to Your Family
Not only does LifeCare make it easier to plan for your financial future, but it's also a gift to your children. They won't have to worry about how or where you'll receive the care you might need down the road. Eliminating that concern can be a tremendous relief.
Having this plan in place for the future gives you control over decisions about what will happen if your physical or mental health changes. Short of having a crystal ball, LifeCare may be the safest way to prepare for the unknown.
How Much Could LifeCare Save You?
If you haven't looked into the cost of skilled nursing care, you might be surprised by how expensive it can be. Currently, the average cost for a private room in a nursing home in Texas is approximately $6,400 per month, according to Genworth's Cost of Care Survey. You can see how that could quickly add up.
Even if you should only require a lower level of advanced care, assisted living in Texas can still cost an average of approximately $4,000 per month and can be considerably higher. Memory care, on average, costs 20% to 30% more than that. Plus, many assisted living and memory care communities have waitlists.
These costs will only increase with time. And, there's no guarantee that government-provided financial assistance will keep up with the rising cost of care.
If you don't have long-term care insurance, then LifeCare may be an especially attractive choice. Even if you do have this type of insurance, LifeCare can provide an additional layer of security.
LifeCare Also Offers Potential Tax Advantages
As a new resident, you may be able to deduct a portion of your entrance fee on your income tax return in the year you pay the fee. The deduction can be a substantial amount and can help offset any capital gains you might have from selling your house.
In addition, the monthly service fees are often considered a healthcare expense. Therefore, there's a very good chance that you'll be able to write off a percentage of those fees each year. That can amount to more than $10,000 for individuals and twice as much for couples.
Naturally, you should check with your financial planner or tax adviser to see whether these potential benefits are available to you.
Is LifeCare Right For Your Future?
Your financial situation and retirement plans are unique. Even if you have extensive resources, LifeCare can help to protect your financial assets. The stability of knowing what your future care needs will cost is invaluable.
To be eligible for LifeCare, you must be able to begin in an independent living setting. This underscores the importance of joining a LifeCare community like ours sooner rather than later. If you wait, you risk missing your window of opportunity. You also want to be able to take full advantage of all of the social events and other amenities that are open to you as a resident.
Bear in mind, too, that LifeCare can be particularly beneficial for couples. Not only financially but also because it allows both spouses to continue living in the same community. Should one spouse eventually need memory care, for example, then the other spouse will find it much easier to visit on a daily basis.
Carillon offers a variety of residential choices and financial options, so you can select the residency agreement that best suits you. And remember, we will refund 100% of your entrance fee if you're not completely satisfied and decide to move within the first six months of living here.
To Learn More About LifeCare
If you would like more information about how LifeCare can protect your future, we're happy to answer your questions. We can walk you through the options available to you and help you explore your choices.
We'd also love to show you around our community. That way, you can get a feel for what it would be like to live at Carillon.
Let us know how we can help. Give us a call at 806.696.8288, or fill out a brief contact form and we'll contact you promptly.