Carillon Senior Living Blog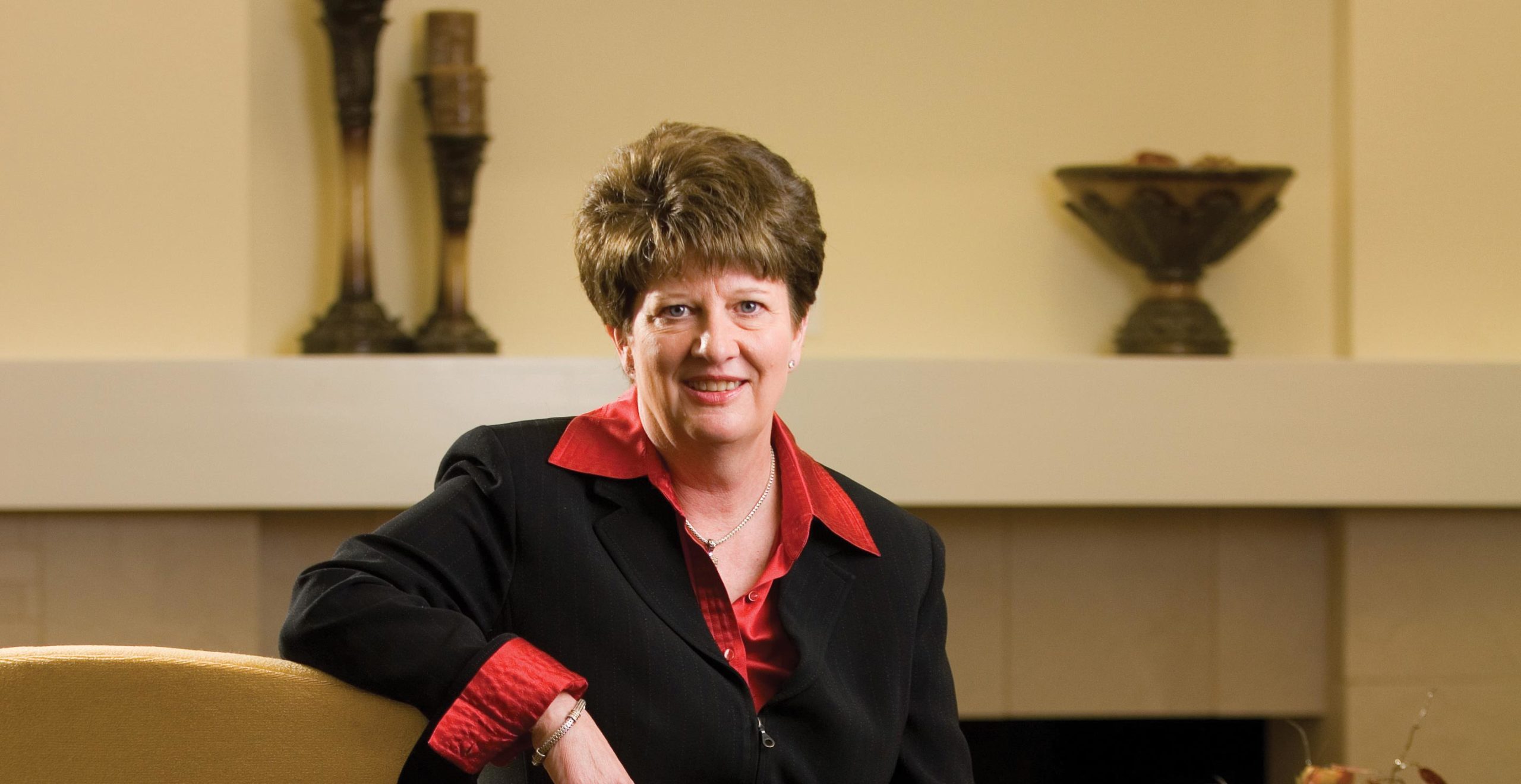 Marsha Sharp Coaches Seniors Toward LifeCare
For fans of Texas Tech's Lady Raiders, it's exciting when former Coach Marsha Sharp stops by for a visit. Recently, she spent some time at Carillon, the senior living community next door to the university. Since her days on the court, Marsha has become one of Carillon's biggest champions, serving on two Boards of Directors for the community and starring in commercials that explain the value of LifeCare and advocating for older adults in West Texas.
Marsha Sharp spent 24 years coaching the Lady Raiders, leading the team to the 1993 national championship. Named National Coach of the Year in 1993 and 1994, Marsha received Southwest Conference/Big 12 Coach of the Year seven times and earned her way into four sports halls of fame in addition to a bookshelf full of other awards. It's no exaggeration to say Marsha is a living legend in these parts.
After retiring from coaching, Marsha continued to be involved with the university as well as national and local organizations that she felt a connection to, including Carillon. As the only LifeCare community in Lubbock and the surrounding West Texas area, Carillon Senior Living is the only one that offers a vibrant, engaging lifestyle with access to unlimited care for life, should residents ever need it. Even as residents take advantage of the different types of care, there's virtually no increase in their monthly fees.
Joining the Carillon Board
Marsha joined Carillon's Board of Directors in 2006 and served 12 years, helping to guide daily operations, from maintaining the Texas retirement community to delivering highly desirable senior services and amenities. She later transitioned to the Carillon Foundation's Board of Directors, even serving as its chair for a time. An essential part of Carillon's nonprofit approach, the 501c3 organization seeks to benefit Carillon residents and their families through new projects and opportunities.
"We've been able to accomplish so much for residents," said Marsha. Among the projects, through the support of PlainsCapital Bank and Carillon residents, the Foundation has recently updated the first floor of Carillon House. This project includes Carillon's "I'm Still Here" memory care program.
"The newly renovated Starlight Restaurant in Windsong opens this spring. It's an upscale place where residents can dine and entertain their friends and families. We're really proud of it."
Marsha relishes in translating opportunities into exceptional results, an approach she employs on and off the court.
"Probably the thing I love most about being part of both Carillon Boards is trying to ensure we maximize every opportunity to make residents' lives as full and as fulfilled as possible," she said. "Carillon is such a major part of Lubbock. The folks who live here have been and still are pillars of our local community. We want to make sure they have a great life here, and that they can really enjoy friends and family and all the activities. And, most importantly, that they're incredibly well taken care of."
Earlier this year, Carillon's onsite health center earned the coveted 5-star CMS rating, ranking it among the top 10% of care providers in Texas. Carillon House offers a trusted health care resource for residents and their families.
"Someday, when I decide to make a move to a retirement community in Texas, Carillon is going to be my spot," said Marsha. "I really believe in what they do. I love the way the staff interacts with residents and how much they care. It's a special thing. I'm just really, really proud to be a part of it."
To learn more about Carillon, call us at (806) 696-8288 or fill out a contact form to schedule a visit.