Carillon Senior Living Blog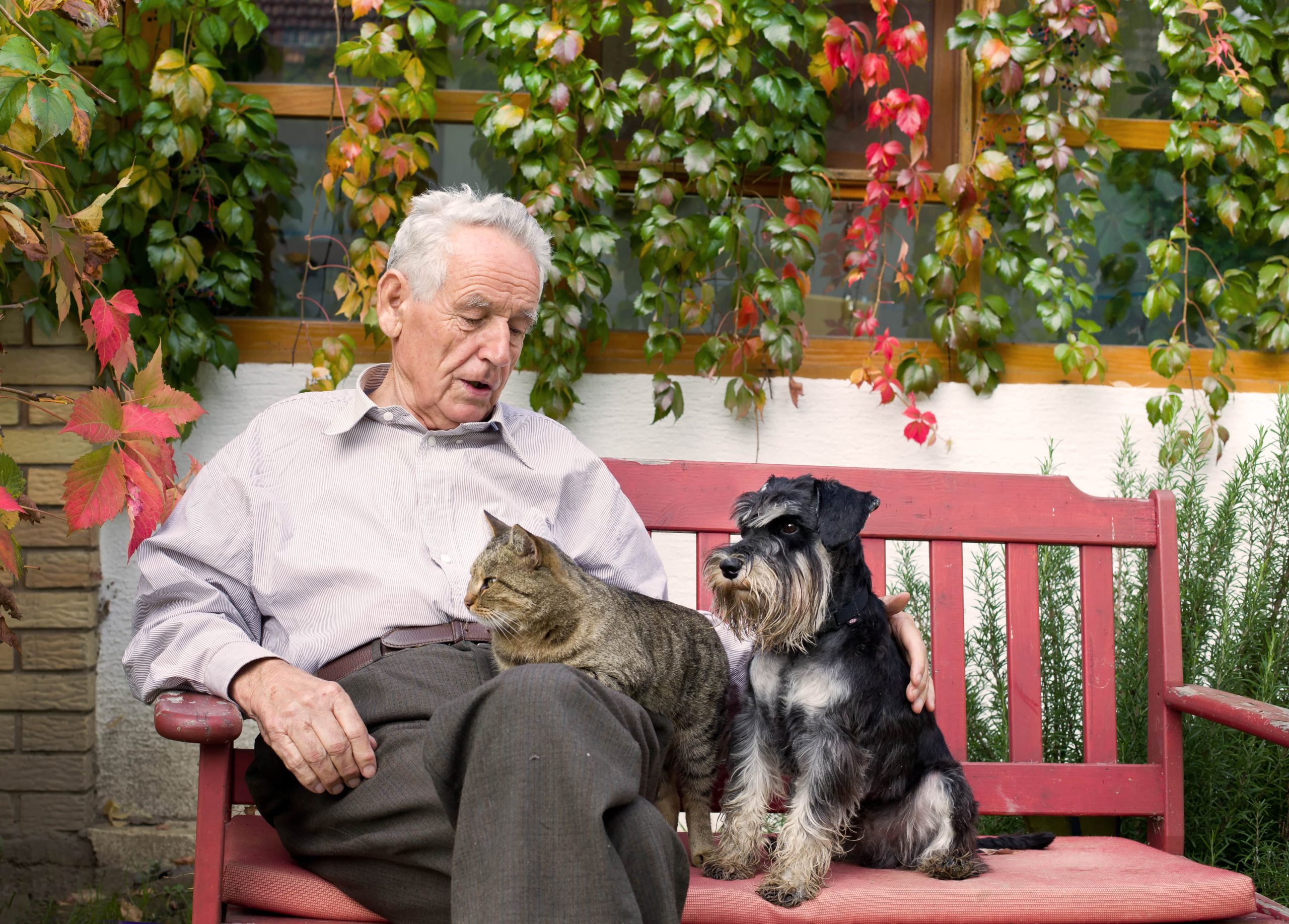 Pets are Good for Seniors
How furry friends lead to less stress and other health benefits as we age
Is a pet part of your family? If so, you may be reaping more benefits than you know. Whether you're 6 or 96, caring for a companion pet is good for your health and happiness, and good for building close-knit communities. For seniors, the benefits of pet ownership may be even greater.
Studies show that pets help reduce stress and anxiety and lower your blood pressure, according to the American Heart Association. With dogs needing daily exercise outdoors, owners tend to get more frequent exercise. All that regular walking and playing with your pet help decrease your blood pressure and cholesterol levels.
In addition to benefiting our physical health, pets help improve our mental well-being. It's no secret that coming home to a pet who is happy to see you and heaps unconditional love on you feels meaningful and reassuring. Whether it's a cat, dog, hamster, parakeet or another kind, a pet's companionship helps reduce feelings of loneliness and depression, which pose risks to your health, and instead instills a sense of calm, comfort and security.
A dog, especially, brings added opportunities for connecting and socializing with others. When you're walking your dog at the park or around the block, it's easy to start a conversation with another pet owner. "Pets may act as catalysts for human social interactions, thereby fostering a sense of community," according to research results published in the National Institutes of Health's U.S. National Library of Medicine. "In a study of adults 50+ years of age, [researchers] found that frequent dog walkers were more likely to report a high sense of community, in addition to the benefits of increased physical activity."
As we all retreated away from each other during the COVID-19 pandemic, pet companionship played an important role for seniors. They fulfilled social and emotional needs for older adults during this particularly isolating event, according to another study published in the U.S. National Library of Medicine. Pandemic or not, taking care of a pet provides a strong sense of purpose and creates structure and routine to our days, especially as we age.
To enjoy the benefits of pet ownership, you don't have to choose a rambunctious puppy or a nighttime-stalking cat. Even caring for and watching fish in an aquarium can help you feel more relaxed. The Center for Disease Control and Prevention offers these helpful tips for picking the pet that's right for you.
Choose a pet-friendly senior living community
If you're planning a future move, be sure to look for retirement communities in Texas that allow companion pets. This bit of advice may seem obvious, but you'd be surprised at how many times it's overlooked.
At Carillon, our senior living community in Lubbock, Texas, pets are welcomed members of the community. Many of our pet-friendly homes have fenced-in yard areas, patios or balconies to give your furry friend the freedom to roam. If you're a dog owner, you'll find designated trails throughout the community to safely walk your dog along with numerous pet stations for convenient and easy clean-up.
With all the activities and amenities at Carillon, you'll discover an active lifestyle and lots of friendly, pet-loving neighbors to share your other interests. You can get creative in the arts studio and woodworking shop, play billiards, take exercise classes, volunteer your time and talents, enjoy outings to Texas Tech sporting and cultural events and so much more.
While you're enjoying all that our senior living community offers, you can face the future with confidence knowing you have a smart Life Plan in place. Carillon provides an all-in-one package of flexible services and amenities at a predictable cost with guaranteed access to assisted living and nursing care, if you ever need it.
To learn more about pet-friendly homes and senior living at Carillon, call us at (806) 696-8288 or fill out the contact form below.
[wpforms id="103″]