Carillon Senior Living Blog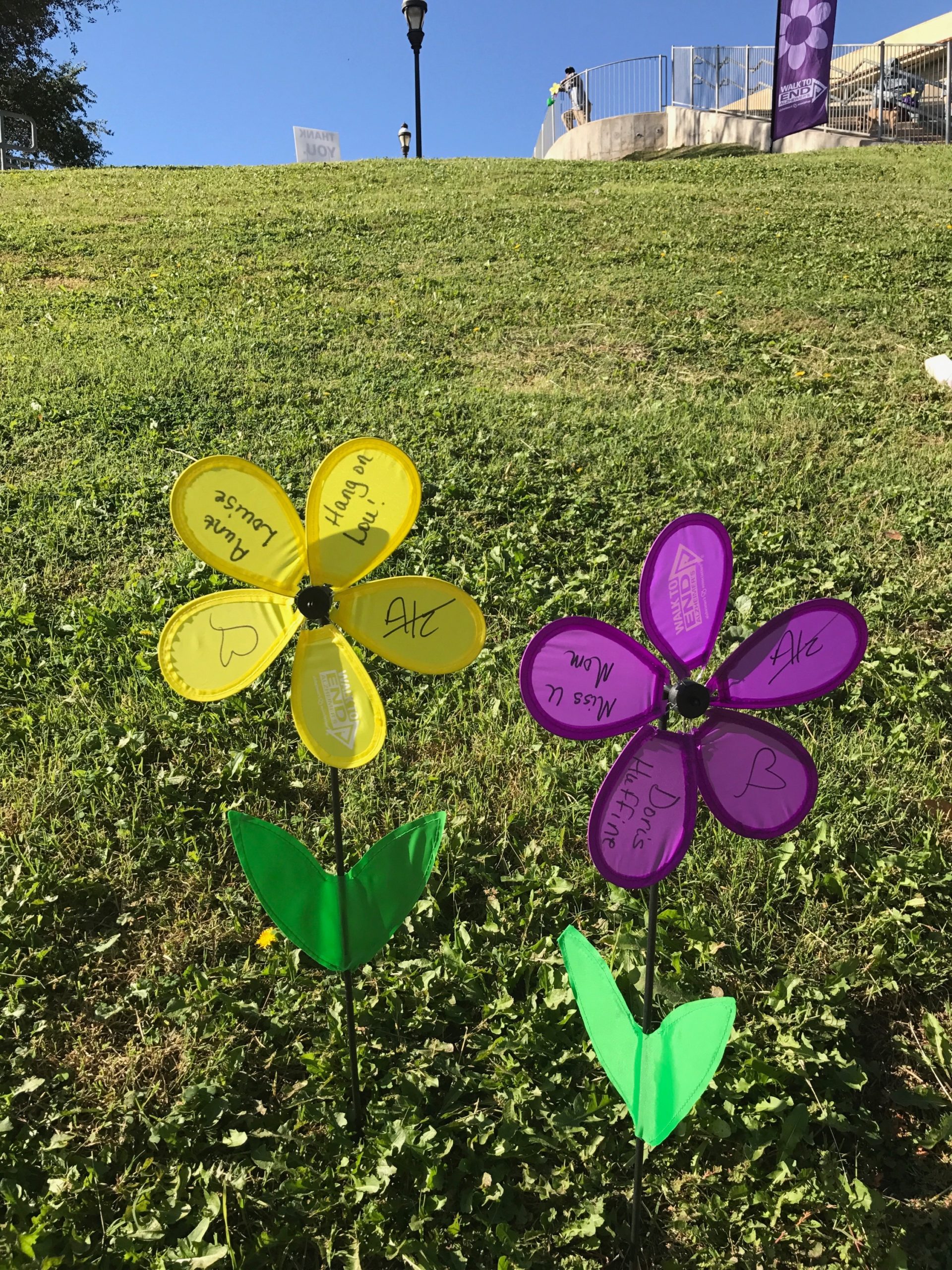 One Step Closer: Recap of the 2017 Walk to End Alzheimer's
Last month Carillon joined a host of others in the 2017 Walk to End Alzheimer's, a fundraising event benefiting the Lubbock Alzheimer's Association.
"We had more than 45 residents, employees and family members walking this year. As a whole we're aware of the devastating effects of this disease and are passionate about continuously pursuing any effort that advances Alzheimer's support, care and research," says Lindsay Grannan, Carillon's director of marketing and sales.
So far we have raised $4,059, making Carillon the No. 2 fundraiser for this year's walk in Lubbock! Carillon also sponsored the walk's Promise Garden, a mission-focused experience that allowed people to choose a colored flower and write on it their reason for participating in the event. Each flower color represented a different connection to the disease:
Blue honored someone currently living with Alzheimer's or dementia.
Purple was used in remembrance of a loved one lost to the disease.
Yellow represented those supporting or caring for someone with Alzheimer's.
Orange designated all who support the vision of a world without Alzheimer's.
"It was encouraging to see so many people come together and commit to fulfilling their promises to remember, honor, care and fight Alzheimer's disease," says Grannan.
The Alzheimer's Association Walk to End Alzheimer's is the world's largest event to raise awareness and funds for Alzheimer's care, support and research. Held annually in more than 600 communities nationwide, this inspiring walk calls on participants of all ages and abilities to reclaim the future for millions.
Though this year's event is over, fundraising is still open, and all donations made through the end of the year will benefit the 2017 walk. So if you weren't able to participate, you can still make a difference. (And please remember to name Carillon as your team when you donate!)
We are so proud of the hard work, time and effort put into making this walk such a success. Thank you for helping us move one step closer to ending Alzheimer's!