Carillon Senior Living Blog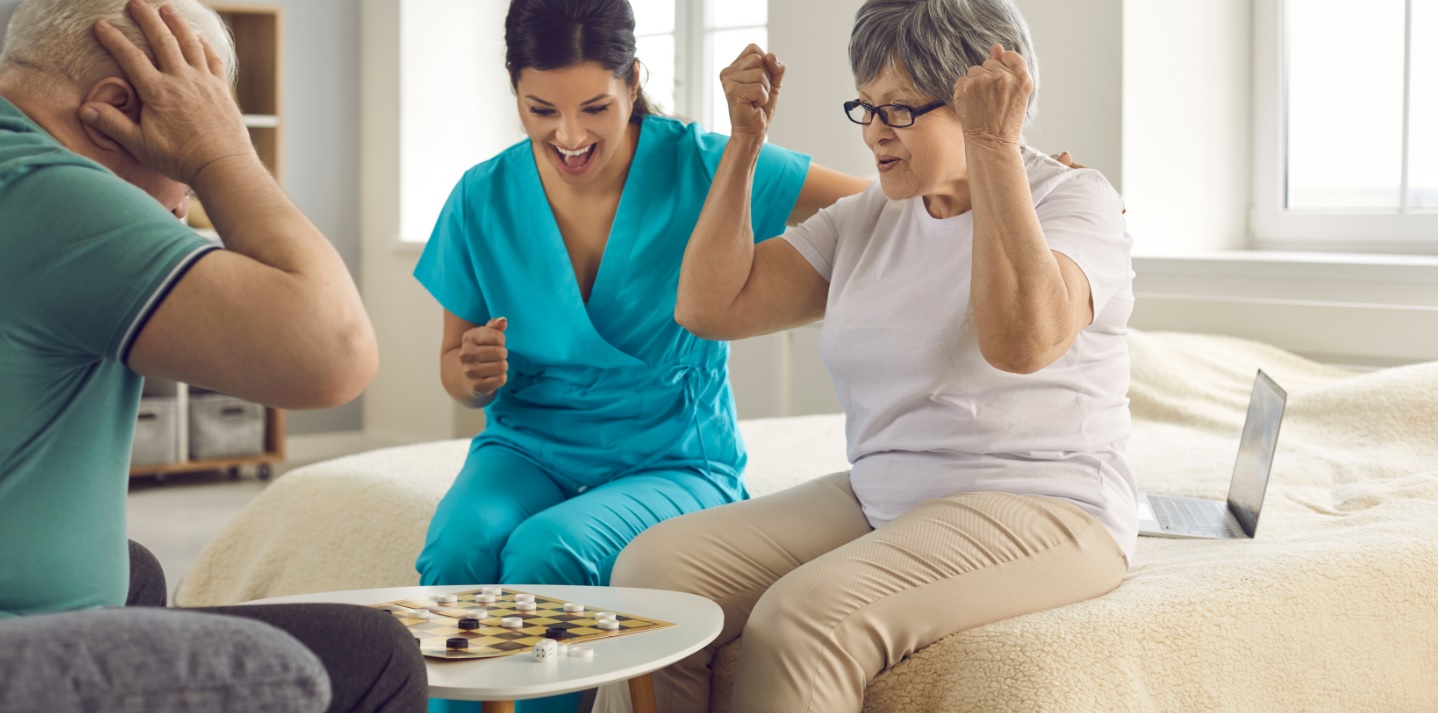 National Assisted Living Week Is September 11-17
This year, the theme for National Assisted Living Week®—"Joyful Moments"—honors those who live and work in assisted living. It's a fitting theme because assisted living is more than just receiving and providing care. Every day, all across the country, residents, their family members and caregivers come together as an extended family, creating special connections and happy memories and celebrating life's moments, big and small.
Making Connections
The nature of assisted living often draws nurses, aides and staff who are compassionate, caring, and like to listen to and be with older adults. At Carillon, the staff works closely with residents and their family members, taking care to keep the lines of communication open, being responsive and creating a sense of connection and kinship.
"Residents are a part of our family, and we're a part of theirs. This is their home, and we spend a lot of time together assisting and providing for their needs. In fact, most of us spend more time here working in the community than we do at home with our own families," said Melody Swickard, assisted living manager at Carillon.
"They like hearing stories about our families, our kids and our pets, and they tell us about their families and their past experiences. We love hearing about them."
Creating Joyful Moments
At Carillon, the staff works hard to create joyful moments every day. Little things like a joke jar where residents drop off their favorite jokes keeps staff armed with funny quips to share with others. The activities calendar is filled with a variety of opportunities to laugh, learn and socialize with neighbors.
"Residents can pick and choose among lots of options throughout the month, including music programs, bingo, crafts, movies with popcorn, exercise classes and more," said Swickard. "Once a month, we host a birthday party with a live band. It's a lot of fun."
U.S. News & World Report recently named Carillon as a 2022-2023 Best Senior Living Community. Carillon achieved the highest possible rating for independent living, assisted living and memory care. The community is 1 of only 7 nationwide to earn the organization's highest rating in all areas.
Carillon's health center, Carillon House, also received the Centers for Medicare & Medicaid Services' highest rating—5 stars, recognizing it as one of the top 10% health care providers in Texas. The high ratings illustrate Carillon's ongoing commitment to offer the best senior living experience in West Texas.
To learn more about assisted living at Carillon, visit our website. To see for yourself how we create joyful moments, schedule a visit by calling (806) 696-8288 or clicking below to fill out the contact form.