Carillon Senior Living Blog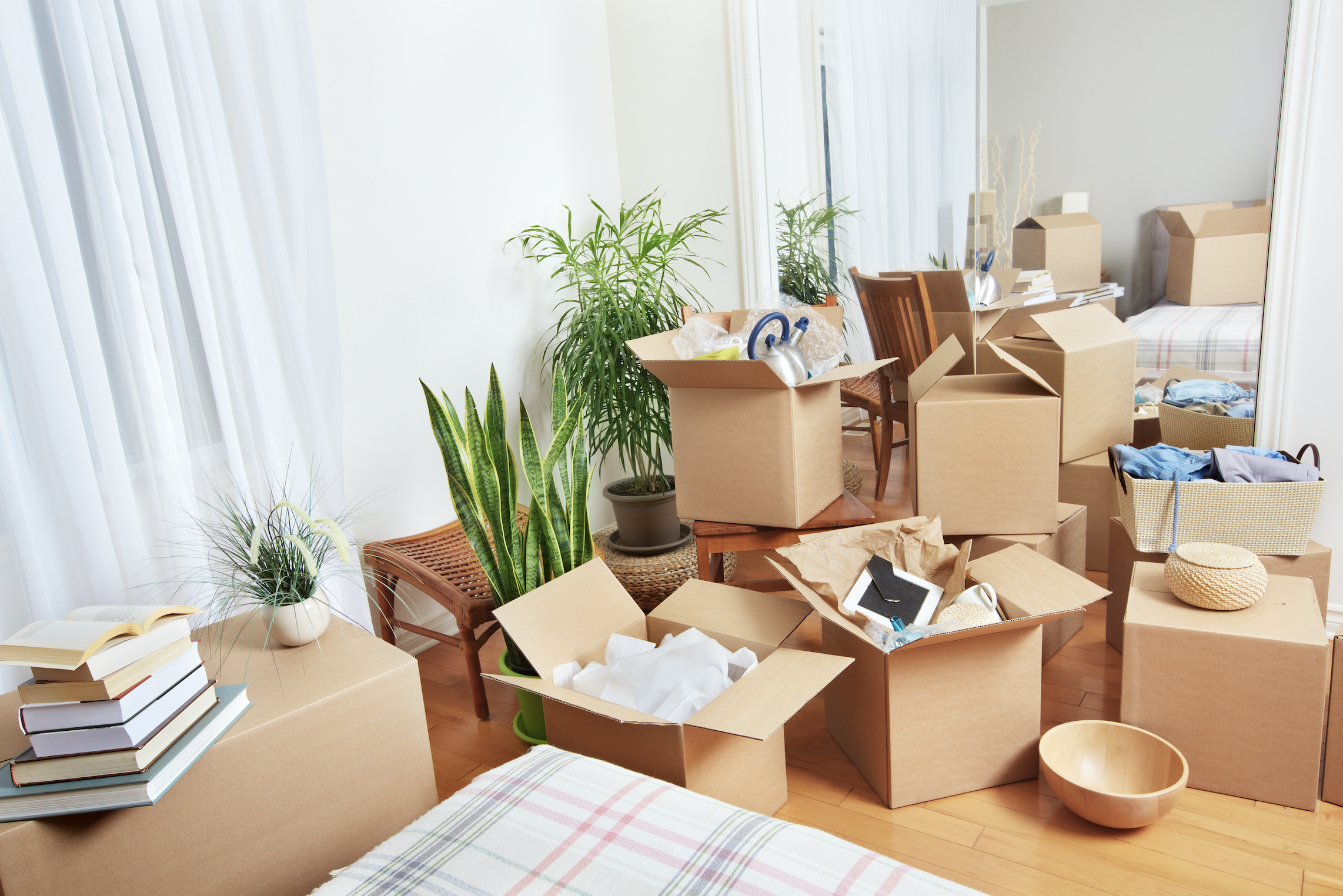 Making A Move: Packing Parties & Other Creative Ideas
Recently I had the chance to speak with a couple that lives in a Life Plan community (or CCRC) in Virginia. Let's call them Joe and Becky. They have lived in the Life Plan community for about three years and said they couldn't be happier. One thing that has really stood out to them since moving, they explained, was the level of service provided by the staff, which they described as "exceptional."
A Life Plan community like Carillon Senior Living provides you with a unique advantage of securing your future health care now, protecting you from potential rising costs of care. All health services, including independent living, assisted living, memory care, and rehabilitation or skilled nursing, are available to you on-site in the community, providing you a seamless transition for any future health needs.
But before you make your move to a Life Plan community, you first have to tackle head-on packing up and moving all of your belongings. As I talked more with Joe and Becky, I asked about their experience in making the move and how they managed to deal with all their "stuff."   
Indeed, dealing with years of accumulated belongings can be daunting. Of course, somebody eventually has to deal with all that stuff, and it doesn't get any easier as we get older. Here are some ways that can help make the experience more, dare I say, fun.
Attitude Is Everything
When I asked my new friends about the task of moving, the first thing I noticed in their response was a positive attitude. As with most everything in life, attitude makes a big difference. Once Joe and Becky decided they wanted to make the move to a Life Plan community, they simply did what they needed to do. I didn't get the impression that there was a big sense of dread for them. This isn't to say that moving wasn't difficult for them, but once they got over the emotional aspect, they didn't let the physical task of moving stand in the way of moving sooner rather than later or keep them from a decision that was best in the long-run.
Make A Party Out Of It
Not only did Joe and Becky have a good attitude, they even decided to have a little fun while enlisting the help of friends. They had a series of packing parties where they invited some of their best friends over and provided snacks, drinks, music, etc. They started with the kitchen and had everything packed up in boxes after only a few hours. With the next party, they packed up the huge collection of books from over the years and took them to the local library. They even recorded each book on paper and used it as a record for a tax deduction.
Involve Family
If you have adult children, you may think they want a lot of your stuff. But I can't tell you how many people have shared with me that this was simply not the case. Yet, there's no sense in trying to guess what your kids might want. Instead, find a time to go through your things together. It can be a special time with your children and even grandchildren. Think about it for a moment: How often do families get together and share memories related to old household items, pictures and family keepsakes? For example, I was recently in my mother's attic looking for something when I came across a piggy bank that was in my room when I was a baby. I hadn't laid eyes on it in decades and didn't even know she still had it. (That's probably something I actually would like to keep.) But don't wait until moving day to do this. Schedule a time well in advance of moving day so your family can go ahead and take whatever they want to keep. It will make moving easier later.
Not Sure What To Keep?
If you're like me, you probably have clothes in your closet that you've held on to for years because you're just sure that you'll have a need to wear it at some point. Guess what? If a shirt has been hanging in your closet for more than five years, there is a really high likelihood that you'll never wear it again. The same is true with a lot of your accumulated stuff. Don't hang on to things that you think you'll need later but that you rarely use now. It's just not worth dealing with it and having it take up more space. If it is an appliance, for instance, and you absolutely have a need for it down the road, there's a good chance you can just borrow one. But if you do get hung up on whether to keep something or get rid of it, here's an idea that I heard from a friend of mine who lives in a Life Plan community in California. He said he and his wife rented a storage shed for one year and put some of their items in it. They made a pact that at the end of one year, anything they had not touched or pulled out of the storage shed would be sold or given away. They figured that if they didn't use it within a year, they would probably never need it again.
Embrace Your New Freedom From Clutter
Joe and Becky mentioned something else to me in our conversation that I've heard from a number of other people who have made a move like theirs. They described how getting rid of some of their things was actually liberating. Becky described how life feels a little easier to her without so much stuff; she felt free from the clutter. She explained how others who live in the same community had clearly tried to bring more with them than they needed, and that their homes were really cluttered.
Making New Memories
Moving out of a beloved home full of fond memories is never easy, and it's normal to experience a range of emotions from sadness to apprehension about the experience of relocating from your current home. But Becky and Joe discovered that once they were in their new home, those feelings quickly melted away as they began enjoying the services and amenities offered in their new community. At Carillon, countless wellness programs, community outings to Texas Tech sporting events, exercise classes, walking trails, and more keep residents busy enjoying their free time and spending their days how they choose. As the only Life Plan community in the West Texas area, you can feel confident trying out different activities and hobbies and know you're protected if a health need arises. In addition to making new friends and creating new memories, you'll have a sense of security and relief knowing you no longer have to worry about the "what ifs" of the future.
To learn more about Carillon Senior Living and Life Plan, visit Carillon.com or call us at (806) 281-6106.
The above article was written by Brad Breeding of myLifeSite and is legally licensed for use.