Carillon Senior Living Blog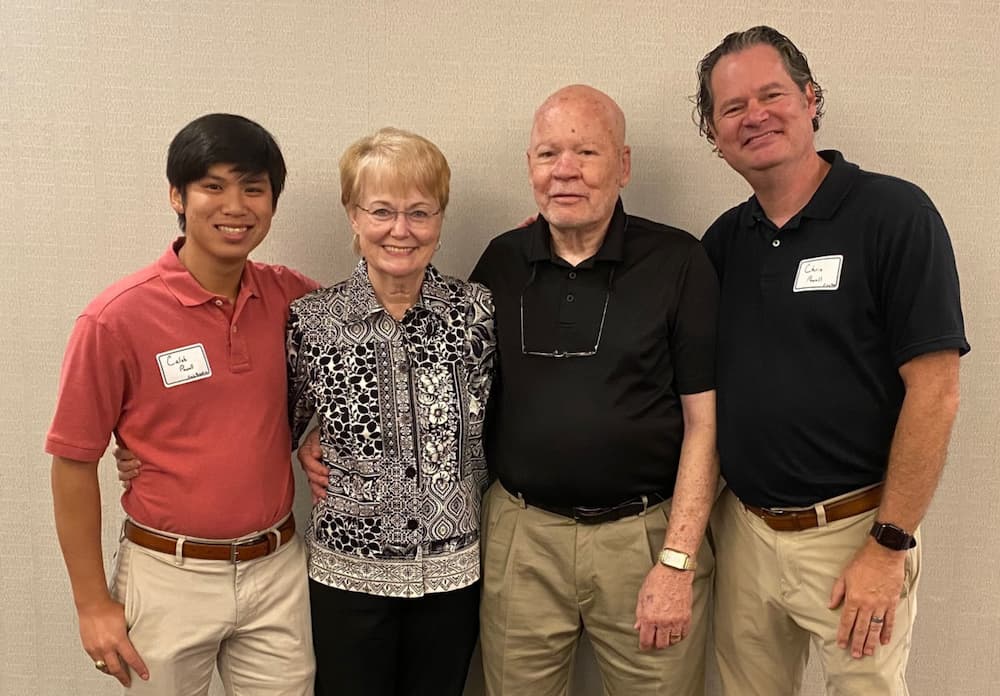 Cybersecurity Tips: A Guide for Seniors
As seasoned adventurers in life, seniors are increasingly exploring the digital landscape. However, just like with any uncharted territory, they need a reliable map to navigate safely. As the online world continuously intertwines with our daily lives, older adults must stay vigilant and informed about cybersecurity.
In this blog, we'll explore internet safety for seniors to keep you cyber-smart while cruising the online world, including tips for outsmarting online scammers, mastering link awareness, safeguarding personal and financial data and shopping cautiously.
It's never too late for older adults to become tech savvy. You can confidently explore the digital landscape by adopting these cybersecurity tips, strategies and techniques.
Prevent Computer Viruses and Other Threats
Enable automatic updates and keep your devices current by installing the latest software and security patches. Reputable antivirus and anti-malware software can help detect and eliminate potential threats.
Regularly back up important data to an external drive or cloud storage to safeguard against data loss due to viruses.
Enable two-factor authentication to add an extra layer of protection against unauthorized access.
To prevent malware infiltration, avoid unfamiliar sources for links and attachments. Be cautious with email attachments, don't click on suspicious links and don't download content from unknown sources. Hover over links to preview the destination URL before clicking.
Practice good password hygiene by using strong and unique passwords for your online accounts. Use a password manager to keep them organized and secure.
Be cautious of unsolicited emails or messages asking for your personal information or login credentials. Verify the sender's legitimacy before clicking any links or sharing any data.
Shop With Confidence
Stick to reputable retailers with secure payment gateways for an online shopping experience that'll have you navigating those digital aisles like a pro. Confirm the virtual lock and key by spotting "https://" and the trusty padlock icon in the address bar. For platforms like eBay, Amazon, Craigslist and Facebook Marketplace, check the seller's ratings and reviews to ensure their credibility. Use credit cards over debit cards when making online purchases. Credit cards offer better fraud protection and aren't directly tied to your bank account.

Defend Against Scammers
The internet is a treasure trove of information and opportunities, but like any treasure hunt, potential dangers are lurking, such as online scammers. Here are some best practices to support cybersecurity tips for seniors and online financial protection.
Be wary of unsolicited emails. Scammers often impersonate government agencies, charities, well-known companies or companies you do business with.
Exercise care when sharing personal information. Scammers frequently request sensitive details like your Social Security, bank account or credit card numbers. Only provide such information if you initiate the contact and are sure about the legitimacy of the person or organization.
Avoid offers that appear overly enticing. Don't be swayed by assurances of significant investment returns or unexpected lottery wins. If an offer sounds too good to be true, it likely is.
Explore company websites and online feedback to gauge positive experiences from others. Approach companies cautiously if they provide limited details or only list a P.O. Box as their address.
Trustworthy companies won't demand payment beforehand for their products or services. Exercise caution if asked for wire transfers or gift card payments, as scammers commonly use these schemes. Additionally, be cautious of anyone requesting upfront payment, particularly for loans or investments.
Elevating Resident Security in the Community and Cyberspace
At Carillon Senior Living, security reigns supreme for our residents, whether online or out and about on our vibrant campus. Blue Layer provides a fortress of protection for our community's network, data and systems. Tech expert Chris Powell visits Carillon to educate our community on security and online safety tips for seniors. He's already well-connected with our community through his parents who are Carillon residents, and his dad, Jim, is our chaplain!
To learn more about Carillon's commitment to providing seniors with all-around care, call us at 806.696.8288.