Carillon Senior Living Blog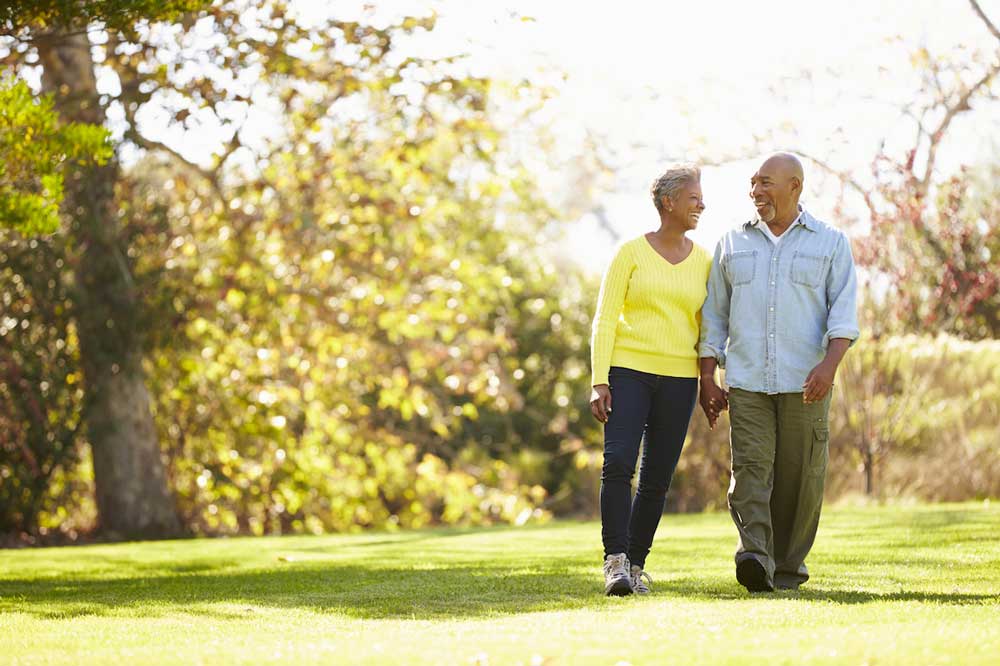 6 Unique Ways to Be Good to Your Heart
On December 30, 1963, Lyndon B. Johnson issued a Presidential Proclamation declaring the month of February American Heart Month in the United States. The first American Heart Month was celebrated in February 1964, and every year since then Americans have focused on the importance of heart health in many different ways throughout the month.
Of course, the most popular personal tactics for maintaining a healthy heart are regular physical exercise and good nutrition. At their extensive website, the American Heart Association encourages Americans of every age to take charge and offers multiple ideas for enhancing heart health through exercise and nutrition.
Here, however, we'd like to take a little different approach by giving you 6 tactics—non-physical, non-nutritional or diet-related—that you may not have thought of but work wonders when it comes to your personal heart health.
Know Your Numbers
As a first step in controlling heart disease and improving your heart health, it's important to know and regularly monitor your blood pressure, cholesterol, blood sugar and weight. Daniel W. Jones, M.D., and former president of the American Heart Association says, "Next time you visit your health care provider, be sure to ask for your critical health numbers to be screened and develop a plan . . . to manage them."
The beauty of a Life Plan community like Carillon is that your personal well-being as a resident is of primary importance to the entire staff—who are always there for support when it comes to your overall health.
Laugh a Lot
People are subjected to a lot of stress in this busy world and feeling like the world is closing in on you can come from more than just a lengthy to-do list. Sometimes, you worry about things and don't even realize it—causing undue stress that negatively impacts your heart health.
A community environment with lots of friends around, companionship and numerous Presidential Proclamation to share together is just the ticket for eliminating stress from your life. And it does a lot to elevate the "laugh quotient," too. In fact, at Carillon, the Activities Department has created a very popular stress-busting program called Laughter Yoga.
Maintenance-free living at Carillon will eliminate your to-do list and you'll find an abundance of personal support, sharing and laughing from both residents and staff. Everyone's HAPPY at Carillon, and our residents will be the first to tell you it's easier to stay healthy when you stay happy and carefree.
Snuggle with a Pet
Besides the obvious value of a good snuggle, there's also a strong connection between pets and health. Studies have shown pet ownership may help relieve stress, lower blood pressure and cholesterol levels, increase fitness, and boost overall happiness and well-being. Pets also provide social support, which is an important factor in helping you stick to healthy habits.
Carillon is a pet-friendly active community and many of our homes have fenced-in yard areas, patios or balconies to give your furry friend his or her own freedom. A special dog park and designated trails provide for safe dog-walking throughout the community and numerous pet stations make clean-up convenient. We understand the value of a heart-healthy bond between owners and their pets, so they are welcomed members of the Carillon family!
Random Acts of Kindness
Nothing makes you feel better than giving to others. You've certainly heard the expression, "He has a big heart." That's a good thing—and the opportunity for random acts of kindness is all around you.
Never miss a chance to say "Hello" to someone you pass on the street, in the hall or at the grocery store. Buy someone's coffee in the morning. Hold the door or elevator for the person behind you. Move your bag from the seat next to you so someone else can sit down. Let someone go in front of you in line. You're sure to find a resident willing to give a personal tour of their favorite spots in the community and introduce you to new friends.
Sleep, Rest, Nap
Your sleep habits can have a lasting effect on your overall heart health. Simply tweaking a few of your habits like turning off the television or going to bed and waking up at a consistent time can help you sleep better. Plan for 7-9 hours of sleep per night. One more thing, plug in your phone and other electronic devices away from the bed so as not to distract or awaken you during the night with light or sound alerts.
In addition to a good night's sleep, don't feel bad about catching a little snooze during the day. Most experts say a 20-minute nap is good for your heart and enough to reap the benefits of increased alertness, performance and overall mood.
Spread the Word
American Heart Month is FUN if you choose to get involved this February. Here are a few more ways you can participate:
Don't be silent. Tell every woman you know that heart disease is the No. 1 killer of women. Awareness counts!
Valentine's Day. Send out a few Valentine's cards this year. It will do your heart good!
Put on the RED —team color for our beloved Texas Tech Red Raiders—and join us at Carillon for a rousing TIP-OFF PARTY as the Red Raiders play the University of Texas Longhorns on Saturday, February 29. Get the details and

R.

S.V.P. by calling 806.281.6106.
Find out more about the heart-healthy lifestyle you could enjoy at Carillon. Call 806.281.6106,